LEGENDARY ROBUSTNESS

AND

CUSTOMIZABLE DESIGN
Combining a legendary robustness and uncommon aesthetic, the new G6 EVO bollard fits perfectly into any urban planning and access control project. Its innovating interchangeable jacket system allows to customize the installation site, thus making it unique. All this thanks to URBACO's knowhow, the retractable bollards concept inventor, working for over 30 years at the service of innovation, of quality and longevity improvement of its access control solutions.
CUSTOMIZABLE DESIGN
LEGENDARY ROBUSTNESS
REDUCED MAINTENANCE AND REFURBISHMENT COSTS
A UNIQUE SYSTEM OF INTERCHANGEABLE JACKET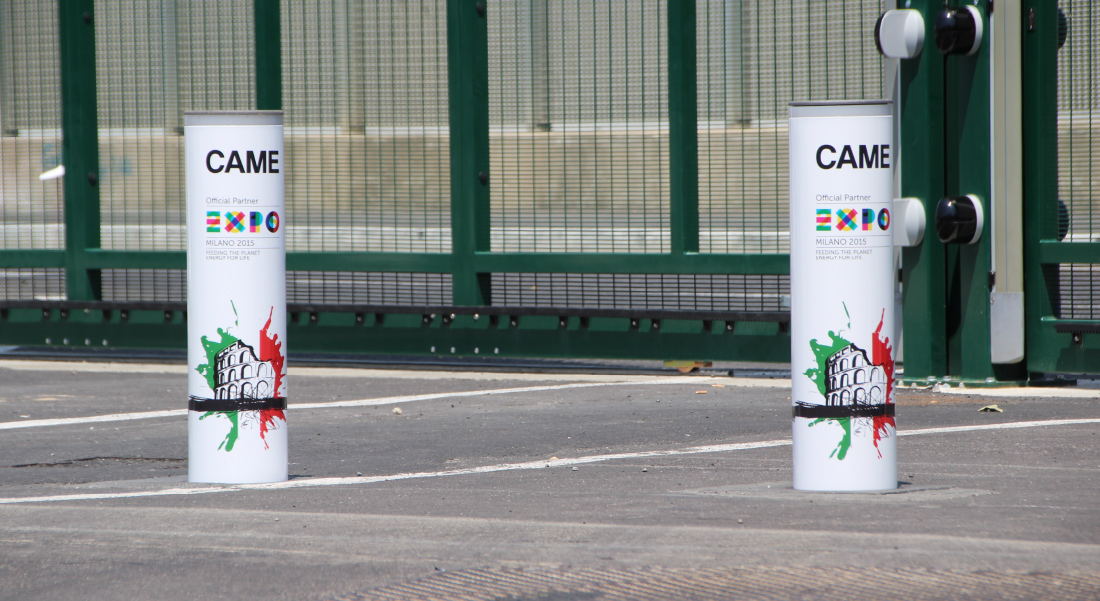 G6 EVO, THE CONCEPT
THE G6 EVO BOLLARD IS EQUIPPED WITH AN INNOVATIVE INTERCHANGEABLE JACKET SYSTEM FOR CUSTOMIZING THE AESTHETICS OF ACCESS POINTS AND REFURBISH ANY DAMAGED BOLLARD HEADS IN LESS THAN 5 MINUTES.
The bollard is composed of a raw cast iron head, which provides high impact resistance, covered with a sleeve in steel or stainless steel. The new G6 EVO concept makes on site jacket replacement easy and quick, without using any hoisting means.
SLEEVE CHANGE

IN LESS THAN 5 MINUTES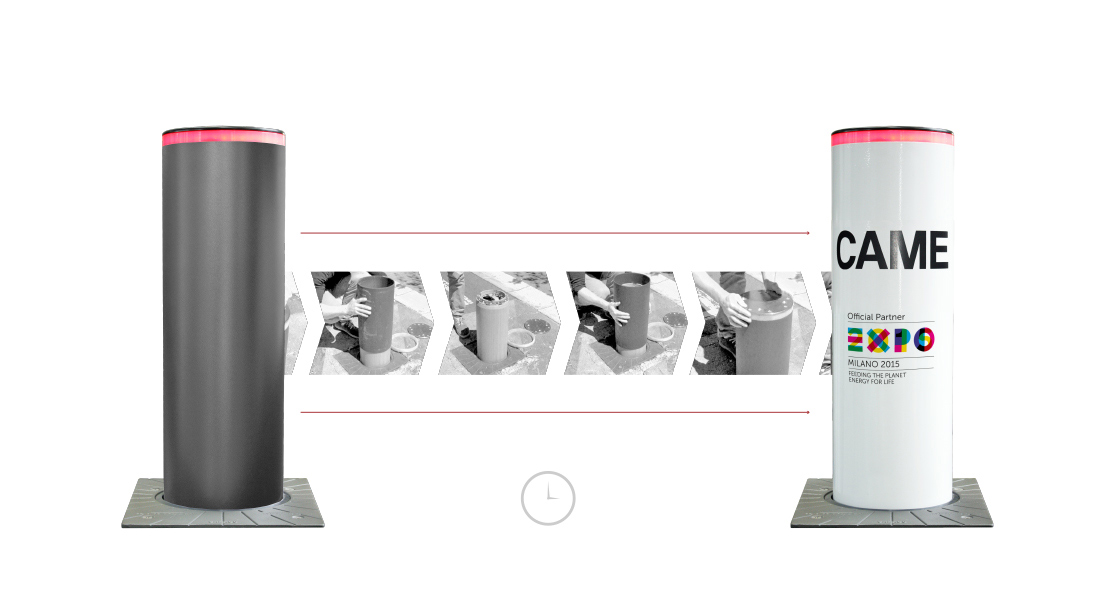 HIGH RESISTANCE
Urbaco Monobloc® concept - Raw bollard head, cover and casing, all made of cast iron, with an 11mm average thickness. Each part is molded as one piece, without any welding nor wearing part. No maintenance cost for a long-term investment.
 
RELIABILITY
Time-tested reliability through 4.5 million operating cycles without any failure or part replacement (i.e. 1,200 operating cycles a day for 10 years).
 
EASY MAINTENANCE
CAME Urbaco engineers have developed a removable support plate in galvanized steel, on which are mounted all the components necessary for the bollard's operation. Inserted inside the casing the plate is at hand, easy to pull out, thus facilitating the intervention of service technicians.