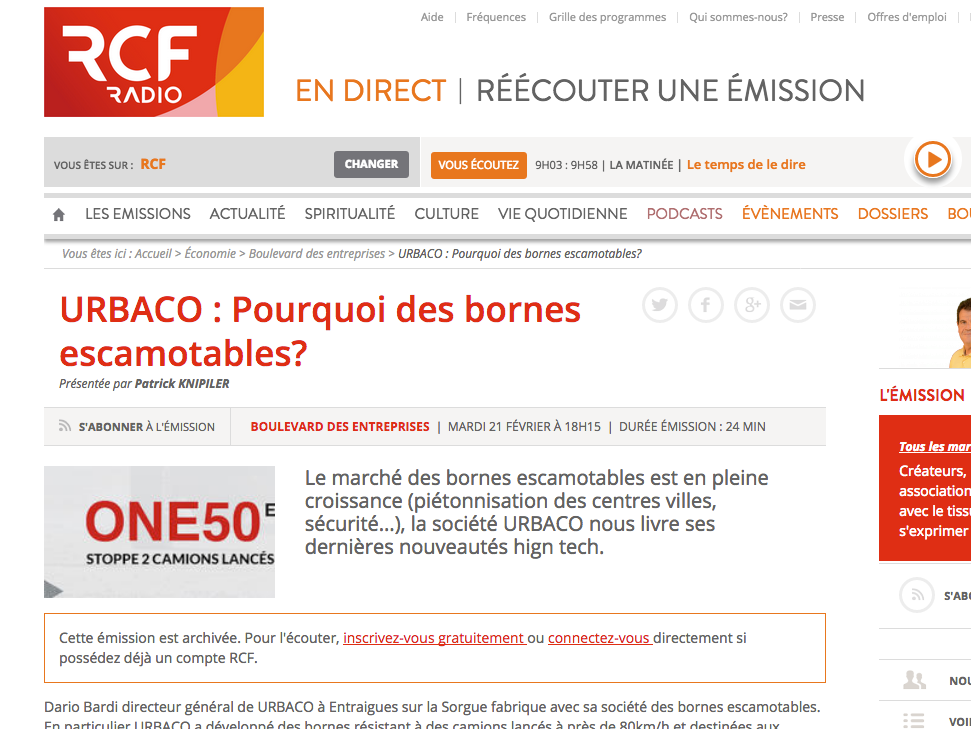 URBACO: RETRACTABLE BOLLARDS, WHY?
The 21st of February 2017, RCF radio
Local radio RCF interviewed Dario Bardi, General Manager of CAME URBACO on the growing need for retractable bollards in cities. «Retractable bollards market is growing (pedestrianization of city centers, security…) URBACO presents its latest high tech innovations.
As General Manager of URBACO (Entraigues-sur-la-Sorgue, France) Dario Bardi oversees the production of retractable bollards. URBACO developed bollards resistant to a truck launched at 80 km/h especially made for local authorities. Staying humble with the terrible news that now impose such need of protection, URBACO's first installation is already planned in Nice. A company of Entraigues sur la Sorgue leader in this market.»
Listen again this program and learn more about the CAME URBACO retractable bollards  solutions.
Listen again the program: