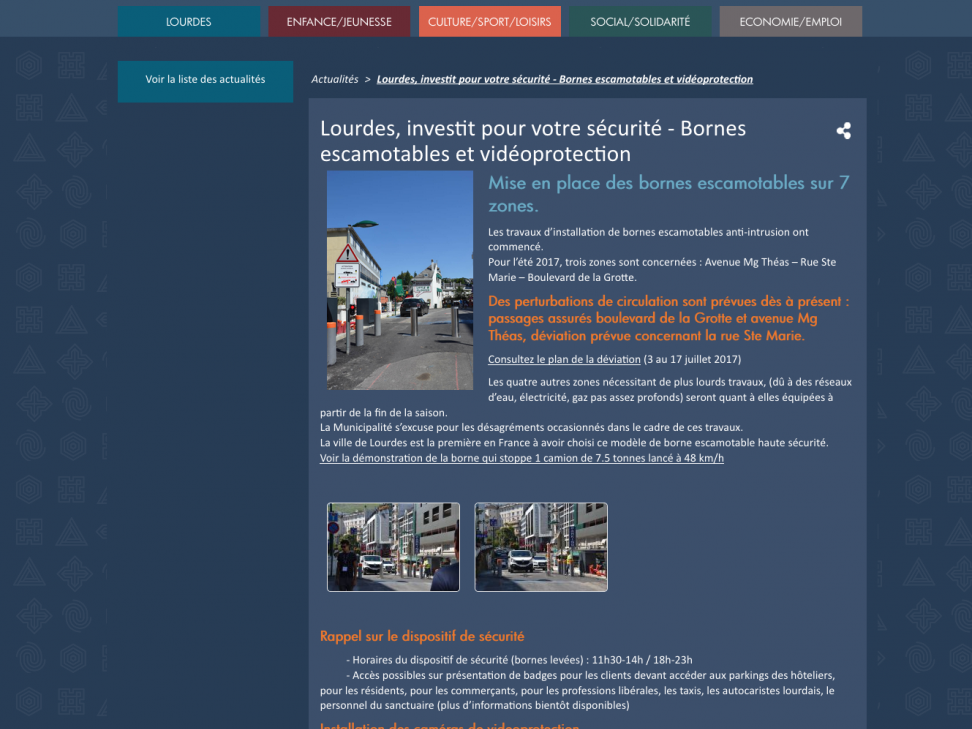 LOURDES INVESTS ON RETRACTABLE BOLLARDS TO SECURE THE TOWN
Monday, the 3rd of July 2017, website of Lourdes city
Since the beginning of summer 2017, the installation works of retractable bollards CAME URBACO have started in the city of Lourdes.
7 areas are concerned by these high security devices, implemented for a SAFE & SMART City.
In this article, you can find practical information and our crash-test video of the retractable bollard ONE 30 EVO, a model chosen by the town, which can stop a truck of 7,5 tons launched at 48 km/h.